Let's talk trout.
The EBCI Natural Resources Department is responsible for the entirety of Cherokee's trout fishing and hatchery program. The department stocks over 250,000 trout per year throughout the Qualla Boundary to provide you with the most accessible and productive fishing destination east of the Mississippi. Wild trout are also abundant here. Tribal Enterprise Waters are a precious natural resource consisting of 30 miles of freestone streams, interlacing throughout the Boundary. They run through secluded forests, suburban roadside areas, and even through downtown Cherokee.
Cherokee's streams are stocked predominantly with brook trout, brown trout, golden trout, and rainbow trout. The Natural Resources Department also plans and conducts numerous fishing tournaments open to the public throughout the year. That's in addition to the management of the entire Tribal fishing permitting program and enforcement of its regulations.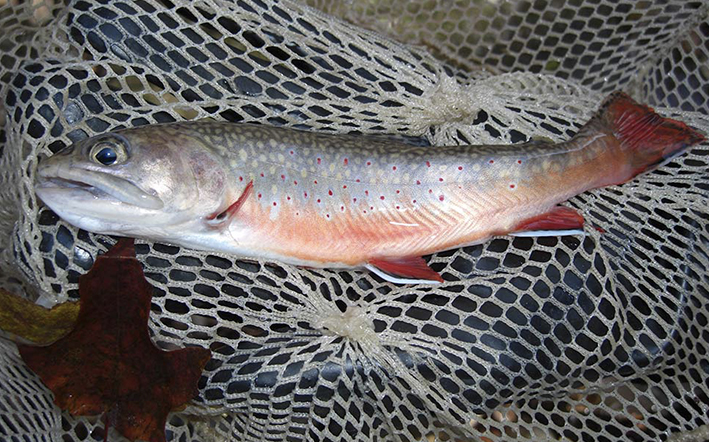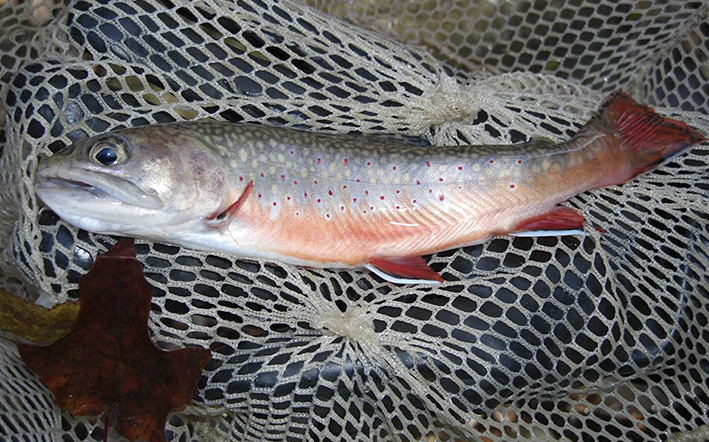 Southern Appalachian Brook Trout (Salvelinus fontinalis)
The Southern Appalachian brook trout is the only native trout found within EBCI watersheds. These trout are predominantly located in headwater streams where stocking does not occur and there is reduced competition with other trout species. They are sensitive to degraded water quality and have shown population declines due to historic agriculture, forestry, textile practices, siltation, habitat fragmentation, and climate change. Once widely distributed on EBCI lands, Southern Appalachian brook trout warrant conservation efforts and potential restoration initiatives to continue as a cultural subsistence species for the Cherokee people.