Maintaining Cherokee's aquatic diversity is crucial to conservation.
Fishing has long been an important component of Cherokee culture, from both a subsistence and recreational perspective, and remains so today. By monitoring data on fish and invertebrate communities, the EBCI Natural Resources Department can gauge the health of streams and keep fishing a thriving resource for Cherokee. Although our country's southeastern watersheds contain the richest diversity of fish in temperate North America, the aquatic systems here are under constant threat. Currently, streams on EBCI lands face bank erosion, siltation, pollution, habitat modification, acid deposition, climate change, and invasive species. Additionally, barriers to aquatic species' dispersal such as perched culverts and dams produce fragmented populations and are of particular concern. The department's efforts to improve habitat conditions and restore native fish and mussel populations are leading to healthier and more resilient Tribal streams.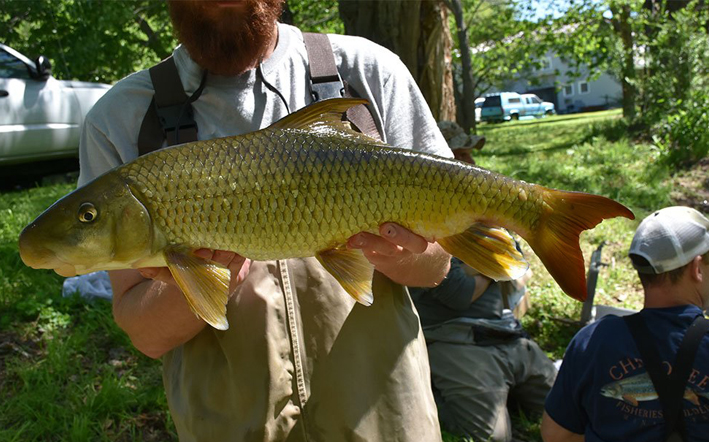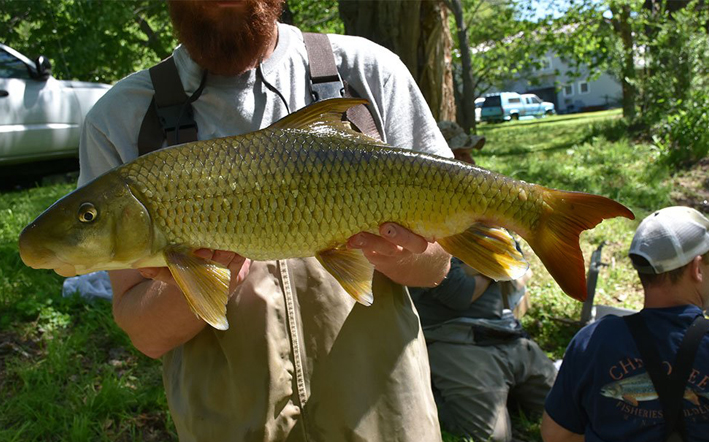 Sicklefin Redhorse (Moxostoma sp.)
The sicklefin redhorse is a type of sucker that was not recognized as a distinct fish species by the scientific community until 1992; yet Cherokee had identified it by name ("jungihtla") as unique for centuries. It is a species endemic to the Little Tennessee and Hiwassee River Basins. This fish historically provided an important subsistence resource for the Cherokee people. Today, few Cherokee anglers pursue redhorse. The EBCI and other conservation partners formed a Candidate Conservation Agreement to prevent listing under the Endangered Species Act. Today, partners are working to gain a greater knowledge of current populations, as well as establish additional populations. Restoring the sicklefin redhorse and maintaining its connection to the Cherokee community will increase the species' current range, and return a historically significant fish back to EBCI waters.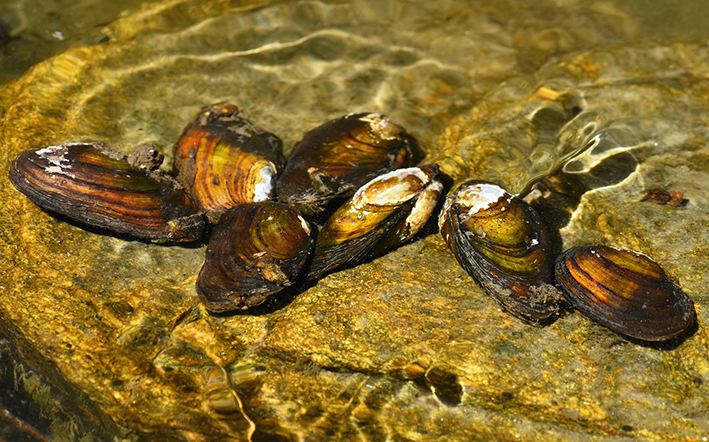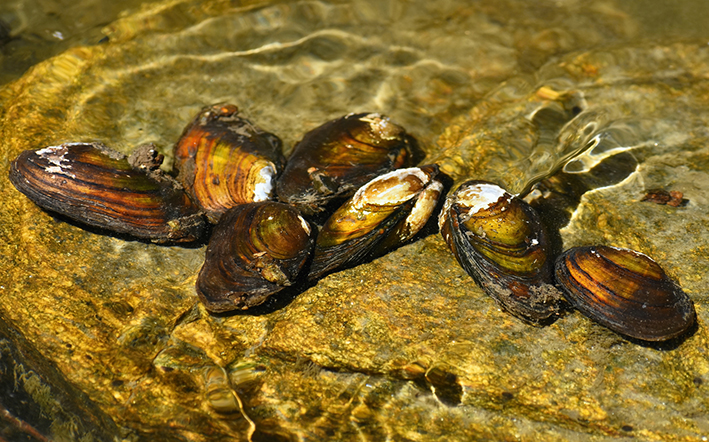 Freshwater Mussels
Native freshwater mussels are often considered the aquatic "canary in the coal mine," as their health is a good indication of the relative health of the ecosystems around them. And astoundingly, just one of these biological "super-filters" can remove particles from up to 15 gallons of water in a single day. Locally, mussels require clean, cold water to survive in the surrounding Southern Appalachian rivers. Unfortunately, several of the mussel species native to Cherokee have been eradicated from the upper Oconaluftee River, likely due to various sources of pollution. You may not have noticed their absence, but mussels play a crucial role in the river's clean water, and their loss ultimately threatens the resiliency of the entire ecosystem. The EBCI Department of Natural Resources' research suggests that with the right encouragement and care, freshwater mussels will thrive here once again. Work is currently underway with partners including Western Carolina University and the North Carolina Wildlife Resources Commission to stock and restore native mussels in Cherokee waters. Three species of mussels, including the rainbow (Villosa iris), spike (Elliptio dilatata), and wavy-rayed lamp mussel (Lampsilis fasciola), have already been transplanted. We're hopeful they will grow, reproduce, and expand their range to create a healthier river community for all of us to enjoy.